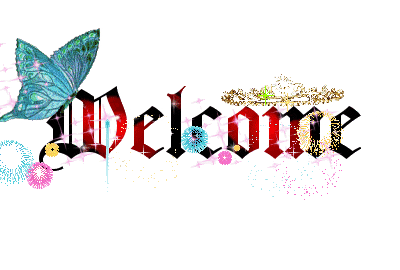 Dear Parents and Guardians,
I would like to introduce myself as your child's Technology teacher for this semester. I am dedicated to your child's education, and will do everything I can to ensure that they receive the best I have to offer each and every day. Together, we can make sure that your child is better prepared for the world of technology by teaching them the fundamentals of technological devices and programs, as well as how they all work together and apply to real world scenarios. Please read the information in this packet and discuss it with your child. If you have any questions, comments, or concerns, please do not hesitate to contact me. I can be reached at Jessica.Burgess@dcsms.org.
Many parents ask about classroom and homework assignments in a technology-based class. This class will require independent work after instructional periods. Each week, your child will have in-class assignments and/or projects that will require hands-on application of all instructional elements. If they miss a class, it will be their responsibility to get the assignments from me and complete it in a timely manner (please see procedures for details). This class is different from other classes in that students will need access to the computer, Microsoft, and the internet to complete most of their assignments, so if your child misses days, before school or after school makeup work will be needed to properly make up the missed assignments. This class is meant to be fun as well as educational, and all assignments will build upon your child's evolving technology skills.
I look forward to working with your child this year. I also look forward to meeting you and learning how I might be of assistance to you and your child.
Sincerely,
Mrs. Burgess
***************************************************************************************************
Classroom Policies and Procedures
1.) Please be in your seat working on bell-work by the time the tardy bell rings. The bell-work will vary depending on the curriculum for that day, but it will either involve answering technology-based questions, or immediately working on any projects that have been assigned and not completed.
2.) There will be absolutely no food or drinks allowed in the computer lab. This includes gum. If these items are not left in the lockers, students will be required to throw it away.
3.) Leave your bags in your locker. They will not be allowed in the computer lab.
4.) Come to class prepared with everything you will need. This includes sharpened pencils, paper, pens (that work), and any class and lecture-related handouts.
5.) This class will involve a lot of independent work. Please work quietly and do not disturb or interrupt others while they are working.
6.) Please stay in your seat unless you have permission to do otherwise.
7.) Most assignments will be submitted through the computer on each student's individual log-in accounts. The teacher will have access to these accounts and grade project work through these accounts.
8.) It is the student's responsibility to ask what lessons they missed during any absences, and it is also their responsibility to complete this missed work in a timely manner. Students will have 1 school day for each day they missed to submit their completed assignment(s). Work submitted after this deadline will not be accepted. Make up homework will need to be saved onto their personal accounts or handed to the teacher directly.
9.) All water and bathroom breaks must be taken care of before coming to class. You cannot ask to use the restroom until I am done lecturing. Interruptions will not be tolerated.
10.) Follow all technology guidelines as set forth by the school's Policies and Procedures Handbook. These computers are for educational purposes only, and will be used as such. Failure to do so will result in disciplinary action.
11.) Raise your hand to ask or answer a question.
12.) Cheating and plagiarism will be not tolerated and will result in a zero and disciplinary action. If students are caught copying work or giving their work to copy, the assignment will be confiscated, and will receive a zero in the gradebook.
13.) Please keep this classroom clean and organized at all time, and make sure all computer desks are left in the condition they were when you arrived in class. Any handouts left in the classroom will be removed; this classroom will not be used for storage of classroom materials. That is YOUR responsibility.
14.) No talking during any intercom announcements.
15.) All materials used and created for projects and assignments in this class must be tasteful and within school guidelines. Any work that does not fit within these guidelines will be given a zero and disciplinary action.
16.) The chairs are not a means of transportation. If you want to move about the classroom, get up and walk. Do NOT roll across the classroom to get to your destination.
17.) This is a large classroom. Any excessive group noise and insubordination leads to severe classroom disruption and will result in classroom-wide rule changes, including seating changes and zero talking policies.
18.) Any disrespectful behavior towards the teacher and/or other students will result in immediate removal from the classroom.
19.) The bell does not dismiss you, I do. At the end of each class, you will be responsible for logging off of computers, and waiting IN YOUR SEAT until you are dismissed. Waiting in front of the door will not be tolerated and will result in disciplinary action.
*******************************************************************************************************
Classroom Rules
1. Come to class prepared and ready to learn.
2. Follow directions the first time they are given.
3. Respect others. Be kind with your words and actions.
4. Follow all classroom rules and procedures.
5. Follow all school rules and procedures.
******************************************************************************************************
Consequences
1st Violation – Warning, and possible Break Detention
2nd Violation – Break Detention and/or Disciplinary Assignment
3rd Violation – Contact Parent/Guardian and possible Office Referral
4th Violation – Office Referral
*** Severe disruptions and extreme behavior will not be tolerated and will result in an immediate officer referral and contact of parent/guardian. (Example: violence, threats, vandalism, disrespecting the teacher, or anything outlined in the student handbook as a level II-V offense.)